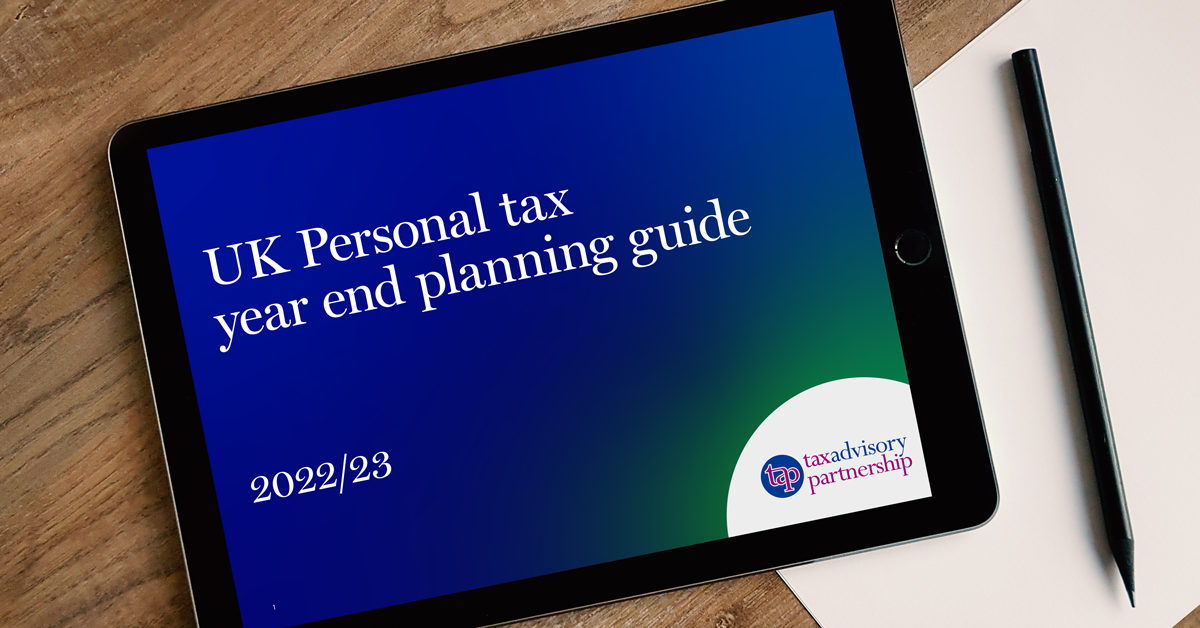 Download our FREE comprehensive personal tax planning guide
Year ending 5 April 2023
Our team of private client tax experts have compiled a detailed and interactive 24 page tax planning guide for you. As well as covering the basics, we also provide a number of essential tips (and pitfalls) for expats and non-domiciled taxpayers.
The guide focuses on UK tax planning and reliefs available for the current tax year, together with their specific application to taxpayers who have an international element to their tax affairs, including Remittance Basis Planning, Trust Planning, Overseas Workdays Relief and UK Secondments, Non-UK Resident Capital Gains Tax and more..."
Download your FREE guide today.